Scheduling Your Session with Teresa

Please call or email your session request. You may leave a detailed message on my confidential voice mail, day or night, at 303-258-3904.
I will respond within a day or two to schedule your appointment and/or coordinate payment. Please Inform me of your time zone and general availability, as well as your preferred method of contact.
NOTE to clients outside the continental US: please do not call, but email me your appointment requests. Be sure to inform me of your time zone and your general availability.
To Change Your Appointment
I have a 24-hour cancellation policy. Appointments cancelled or changed within that time period can not be reimbursed.
When changing an established appointment via email, do not assume that I have gotten your change request until you receive a confirmation back from me!
What About Long Distance Sessions?
The most common question I receive about long distance session are as they as effective? They absolutely are effective.
My challenge with a long distance client is to be sure to pace the session so that not too much information is shared. The telephone is a natural intuitive tool. Therefore, during your long distance session I will verbally check in with you to make sure we are not doing too much and are proceeding at a comfortable speed for you.
Another challenge with a long distance session is making sure our timing is correct; I am on Mountain Standard Time in an area where we do adjust for daylight savings.
Note, too, that all long-distance sessions must be reserved and paid for with a credit card before appointments are confirmed.

Before we meet…
Before your first session please read, sign and send me (email or snail mail) these 4 forms. Forms will download as PDFs. You must have Adobe Acrobat Reader (FREE) installed on your computer to download forms.  Click here to download it for free http://get.adobe.com/reader/
or Snail Mail to:
Teresa Robertson RN, CNM,MS, Birth IntuitiveTM
POB 3111
Nederland, CO 80466
I begin every session with these questions:
What would you like to get from your time?
What will you like to learn?
How would you like to be feeling at the end of our time together?
I look forward to working with you and assisting you with the next steps of your journey!
 

What Might I Expect From My Session?



My work integrates my expertise both as a Certified Nurse Midwife, a Registered Nurse, and an Intuitive Counselor. A session usually begins by setting mutual goals for the session. I then obtain a history or a left brain assessment of what is happening or not for you; and then an intuitive, right brain assessment.
Once I have made an assessment of what is and is not working for you, then what? I feel that providing and promoting healing of the issues identified in the assessment aspect of the reading; is the most important and essential component of the consultation. Witnessing my clients clear, heal and transform the issues that prevent them from connecting with themselves and/or their unborn children; infuses my work with joy.
This healing work involves creating and sharing with the client individually tailored exercises. You as the participant will experience simple and concrete visualization, relaxation, and meditation tools that will enable you to easily connect with you and your( babies- for unborn child readings) body wisdom. I strive to utilize language, concepts and exercises which are simple, easy and concrete to understand. Anyone who can imagine a bubble and a cord can easily participate in all these exercises. These tools are designed to promote independent future use by the participant.
I digitally record the sessions and take basic annotated notes of the exercises and the session so my client can fully relax and fully absorb all of the session has to offer.
Many clients enjoy that their digital recording can serve as a future personalized relaxation tool; or as an excellent means to refresh their memory about their session.
The average interval between sessions is 2 – 4 weeks.
Many client chose to work with me only every few months to yearly.
In-person consultations: I see clients in offices in Boulder on Wednesdays, Fridays, and Saturdays.
What Are Your Fees and Payment Policies?

For in-person clients I accept cash, check and credit card. Credit card payments can be made here, online, or at the time of the session. You do not need to have a PayPal account to make a payment online.
NOTE: Long distance clients must  prepay by credit card before appointments can be confirmed.
Package fees are good for one year, and are transferable.
I can offer you a receipt for an HSA or Flex Spending account.
Your Session Fee Includes:
A thorough review of your lab work;
An overall intuitive mind/body assessment;
Creation of an individualized mind/body/spirit care plan;
A digital recording of the session that will be emailed to you within 1 to 7 days after the session;
Pertinent and meaningful electronic materials in regards to you needs or wishes;
Follow up and coordination of your care plan with your other care providers.
Long distance sessions are available via Phone or SKYPE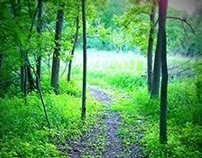 SCHEDULE

Your SESSION With Teresa
In Person, or Long Distance Intuitive Counseling Available
OR CALL HER at 303-258-3904
free blog
Sign up for Teresa's free blog and receive a free gift of two meditations
Discover and Learn how to use and trust your intuition

LISTEN

to TERESA'S
Intro

to Communicating With Your Unborn Baby
Intro

to Before you Start Trying
LEARN WHAT to EXPECT in a SESSION
INVITE Teresa to be an Educational Guest Speaker.
CALL her at (303) 258‐3904.
CONNECT with Teresa