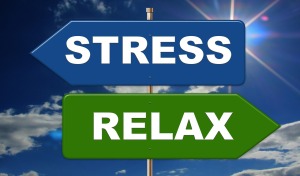 Saturated with buzzers, bells, pings and deadlines, there is no way we can deny that we live in a stress filled to the brim world. Like the frog who does not realized they are slowly being boiled, we constantly adapt to and normalize the stress in our daily lives.
UNTIL……
For many women, stress as usual way of living gets busted once we desire to or become pregnant. So, although we can minimize or gloss over our stress in our minds- our bodies speak amplified volumes about our stress.
So what does it look like when my body is shouting at me I am stressed?
DID YOU KNOW THAT?
85-90% of the time a Hypothyroid diagnosis (low thyroid) is really Hashimotos-an autoimmune thyroid disease ?
 Or that your bodies response to stress is to divert circulation( nutrients) away from your pelvis to your vital organs (brain, heart, lungs Kidneys)?
Or that this decreasing circulation to your ovaries, tubes and uterus can contribute to diminished egg quality, not ovulating and poor uterine lining?
SO, although you may not feel stressed; a thyroid disorder, shortened menstrual cycle, low progesterone levels, not ovulating, and poor egg quality are all ways your reproductive system shouting at you
I AM STRESSED!!!!
Please slow down and NOURISH ME !!!.
Women's bodies are designed to reproduce only when conditions are safe.The level of the stress hormone cortisol, is part of a feedback loop to your pitituary gland in your brain to either give a thumbs up or a thumbs down to  your body ovulating.
During ongoing stress, your body will borrow from your other hormones such as estrogen, progesterone and testosterone ( all key hormones in reproduction) to make more cortisol.
So you ask, what can I do to shift and support my body with my daily stress?
YOUR 60 SECOND  STRESS BUSTING GAME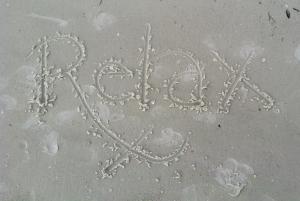 STEP ONE AWARENESS
Your first step is being aware that all of the bells, buzzers, deadlines do affect your bodies release of stress hormones.
STEP TWO CALMING
Your second step is learning how to calm your bodies response to that stressor. This simple relaxation game cane be easily fit in throughout your day.
RELAXATION GAME
1. I am suggesting that you try playing this simple relaxation game with your nervous system every 60-90 minutes throughout your day. Find a fun, calming, or funny alert or ring tone on your phone.
2. Set it to get your attention every 60 to 90 minutes throughout your day
3. When you hear the signal commit to taking a deep breath and either go outside into nature, shut your  door, or if all else fails go to the bathroom. (For many of us the bathroom is a place where we can shut the door and naturally ground our bodies).
4. With your next deep breath be aware of grounding your body
As you inhale, imagine from the soles of your feet, energy from any where in the earth which meets your needs in this moment flowing into your feet and up your legs.
When it arrives to the base of your spine ( first chakra) imagine it flowing to the absolute center of this area.
From the center of this chakra, imagine a connecting structure stretching as wide a your body a connection from the base of your spine. Imagine it leaving your body and connecting to the center of the earth.
This structure can be a tree trunk, a slide, a waterfall, an anchor, a zebra's tale.
Exhale.
Become aware of how your body and total self feel.
5. LAST  but not least focus your attention to your adrenal glands. Your adrenal glands live on top of your kidneys.
Your kidneys live just under your rib cage in your back,
 Now Imagine a spring attaching to your adrenals and then connecting down to your grounding cord.
Imagine all the stress grounding down and resetting or down regulating
6. Fill in with a gold sun of feeling calm and energized.
This exercise will help you replenish when you're weary from stress or physical exertion.
Gift yourself with one many times throughout your day.

Imagine a gold bubble perched on top of your head… Infuse this bubble with golden sunshine, energy, love, and nourishment… Call upon your energy and essence from the past an the future… Add concepts such as self-confidence, and trust… Pop the bubble and allow it to fill and nourish every cell of your body..
.
BELIEVE IT OR NOT- THIS WILL TAKE LESS THAN 90 SECONDS AND LEAVE YOU FEELING REFRESHED!
Teresa is skilled and thrilled to help provide YOU with extra support with stress reduction as you prepare to welcome a baby into your body and your life.
LEARN HOW TO CONNECT WITH YOUR BODY AND DECREASE YOUR STRESS
In Person, or Long Distance Intuitive Counseling Available
OR CALL HER at 303-258-3904

LISTEN

to TERESA'S
Intro

to Communicating With Your Unborn Baby
Intro

to Before you Start Trying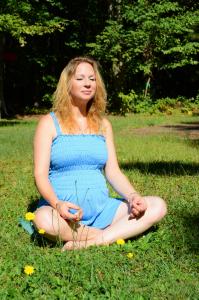 ERIN DAVIS,  a professional kinesiology practitioner is thrilled to be teaching a kinesiology class at Ina May Gaskin's Farm this November.
Growing Healthy Families:
Using Kinesiology for Healthy Pregnancy and Parenthood

CHECK OUT! Birth Psychology's new internet "newspaper"

 CALL THE MIDWIFE- COLORADO LOOK FOR THE SPONSORSHIP BY OUR ACNM AFFILIATE