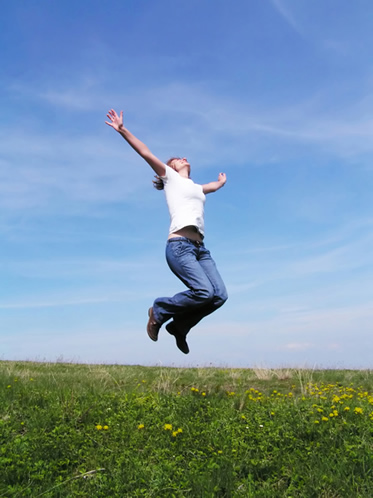 ALL the following are UNSOLICITED  Testimonials from clients.
Please know: if you choose to work with me, nothing you share will ever be used by me without your expressed permission; and never in a way that would  ever compromise your confidentiality.

I originally found Teresa through her Birth Intuitive web site and was eager to connect with her as I was going through a lot related to issues around pregnancy at the time. My work with Teresa expanded beyond pregnancy to post pregnancy, to general healthcare and beyond. I truly value Teresa's intuitive insight into all issues I've asked her about healthcare related or not and believe strongly that having a broad team of spiritual helpers in this life is where we're headed as people. We can often get stuck in traditional forms of conventional medicine, and our healthcare system today still lacks an ability to embrace a holistic perspective – treating the whole person: body, mind and soul. This is where knowing people like Teresa is invaluable. Teresa is very grounded, with strong credentials, a lot of experience, and offers a deeper dimension in helping people move through issues in a way that I really appreciate. I continue to work with her and am so glad I've had the opportunity to do so.
– Emily, Massachusetts


Teresa has helped guide me through several inflection points in my life by showning me how to access my own inner resolve and strength and to allow me to identify and freely follow my own unique path in my own space and time. Concrete "homework" and steps to take intertwined with spiritual touchstones have also assisted me with my journey I put into practice in my everyday life the grounding and other spiritual techniques/resources Teresa has given me to add peace to my world. Teresa guides in a gentle yet firm manner, helping me to viscerally discover and understand/internalize the process Teresa's guidance and help has changed my life!
– Tricia


Teresa's work helped me to heal from a brain injury physically, emotionally and spiritually. Her presence in my life was and is an amazing gift!
– Carole L Billingham, MCC

My first session with you was amazing! You read me like a book which helped confirm some things. What was so life changing for me was what you taught me. Tools are so important. Your spirituality teaching has a sown to earthiness to it. I appreciate so much of what you have done for me in the sessions we have had. Thank you.
– JoAnne Ambrose

You have helped me more than you may know. As a massage therapist I began to take more responsibility for creating boundaries with clients and owning my own intuitive voice. You modeled that for me in every call we had together. These are valuable attributes that I bring to all my relationships now. Thanks for sharing your knowledge & insights with me. I pass on the Golden Sun exercise all the time.
– Love & blessings, Linda

I began working with Teresa a few years ago in hopes to resolve some feelings I had over an earlier abortion. Our first session was so helpful that I kept returning. I never expected to cultivate so many tools to live a fulfilling, empowered and conscious life.
– J.

I have worked with Teresa on a wide range of emotional, mental, and physical issues over the past five years. The more I notice the connection between my feelings/emotions and my physical health, the more I find myself turning to Teresa for assistance when I am feeling emotional stress or physical pain. Her readings are always on-target, but as importantly, she offers a process for working through the issues that are identified in a loving, supportive, safe way. In addition, Teresa has a broad network of resources, referrals, and contacts that she provides to supplement the work that she does. Working with her has been better for me than chiropractic and psychotherapy treatments combined, and the results are quicker and longer-lasting in my body. I highly recommend working with Teresa to get to know your patterns of health challenges and how to reprogram them for greater health and joy.
– Lori Ann Nicholson, Brookeville, Maryland
SCHEDULE

Your SESSION With Teresa
In Person, or Long Distance Intuitive Counseling Available
OR CALL HER at 303-258-3904
free blog
Sign up for Teresa's free blog and receive a free gift of two meditations
Discover and Learn how to use and trust your intuition
LEARN WHAT to EXPECT in a SESSION
INVITE Teresa to be an Educational Guest Speaker.
CALL her at (303) 258‐3904.
CONNECT with Teresa