Welcome………
In all probability, if you have discovered this page, you have already met with a Reproductive Endocrinologist aka "Infertility Doctor".  You also may be considering your first IUI or IVF cycle. Or, what I like to refer to as a ride on the Artificial Reproductive Technology (ART) Merry-go Round. Perhaps, you may be getting ready for your fourth or fifth, and are wanting to do it differently.
For many women, this merry go ride starts with high hopes, followed by a concentrated monitoring of your body, and then disappointment.  With no time to really process what just happened, you are urged on for another ride.
For you, each IUI or IVF cycle is a premium cycle. It is more often than not, a roller coaster experience filled with; stress, emotional up's and downs, medication side effects, and financial investment. The stakes are high. All of these combined factors create a lot of pressure, after you already know that you need to be decreasing your stress.
We know that mind body relaxation techniques can increase fertility rates by 30%. Participating in, and receiving mind/body support during an IUI or IVF cycle can decrease your stress and increase your pregnancy success.
You are not alone, and there is hope!
Whether you are:
 a single or lesbian mom using donor sperm;
using donor egg and/or donor sperm;
choosing to do a IUI or IVF cycle;
You Have Landed in a well grounded and resourced place where you can discover and feel good about your answers; while being supported and guided in one location, by one person who is a skilled and seasoned Registered Nurse, Certified Nurse Midwife and a provider of Birth IntuitiveTM Services.
Since 1999, I have been coaching women through their IUI's or IVF's cycles.
I can help you learn how remove  all of the worry and fear that lives in your head. You can easily learn how to feel more relaxed and connected to your body during your assisted reproductive cycle, and in turn create a receptive, safe nest for your baby spirit (spirits) to come to put down durable roots.
Clients especially find this personalized support essential, between their IUI or IVF embryo transfer and pregnancy testing.
You don't have to walk this challenging path alone!
Many women, for a myriad of reasons, navigate their IUI or IVF cycles with only the support of their significant other or maybe a close friend.
Concurrently, you may be witnessing friends all around you magically- easily announce their pregnancies, while you remain with your sense of failure and questioning why not me?
Unlike any other goal or project you have achieved, pregnancy is unique.
It doesn't matter that you are doing everything right. This is  a process that doesn't allow you to see progress along the way. You are either pregnant = success or not pregnant = failure. There is no scale that tells you- well last month you were 80% there.
To add insult to injury, once you get involved with medical intervention, that process does not support relaxation, allowing and receiving. Instead, it often amplifies your vigilance and fear. Your body and your life get taken over by your doctor's protocols, procedures and medication regimen. An organic natural process becomes a doing project, ultimately utilizing the opposite muscles it takes to become pregnant.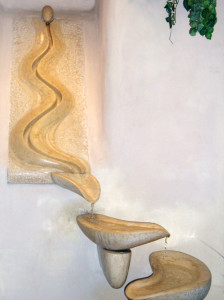 You may also be grieving the lost connection between making love and making your baby. It is not uncommon for the grief about that lost connection remains unspoken or taboo.
I want to remind you that regardless of what any doctor may tell you- NO ONE gets you pregnant.
Yes, becoming pregnant can involve receiving outside assistance.  That being said, cultivating a state of feeling safe, being, trusting, allowing, and receiving, all support the hormones and create the best environment for a pregnancy to take root. Knowing how to be, allow, accept, and connect with your spirit baby, are key ingredients in increasing the success of an IUI or IVF cycle
I have developed a menu of empowering actions and visualizations to support my clients engaging in an IUI or IVF cycle. This menu also enables them to infuse spirit, heart and love into every step of their procedures.
I don't have the time to add one more appointment
Since working with fertility clients in 1999, I have found that the women I have provided support during an IUI or IVF cycle, find our 15- 30 minute check in support calls invaluable. During these calls, we review what is happening with your testing and medication. Then we move onto integrating easy relaxing mind/body visualizations that can be used for the next segment of your cycle.
In the course of these short mini phone sessions, we also connect with your spirit baby. We use this connection to reinforce the alignment between your and his/her incoming body and to learn what are his /her needs and suggestions for this cycle. Consistently, my clients have shared with me that their mini check- ins were the essential ingredient that brought them calm and confidence during their  IUI or IVF  cycle.
Many of my clients have expressed that they wished they had found me sooner!
Simplicity, Clarity and Caring,
All in One Place With One Person, In One Place
Your IUI or IVF Support

My unique skill set saves my clients time and money.
Integrating my backgrounds as a Registered Nurse, a Masters Prepared Certified Nurse Midwife, and as a skilled provider of Birth IntuitiveTM  services enables me during your appointment to:
review your lab work;
explore your mind/body belief connection;
assist you with connecting with your spirit baby.
You also receive personalized mind/body/spirit relaxation, meditation recordings for every step of your IUI/IVF process.
For many of my clients, working with me is a luxury extra in their lives, that they quickly come to appreciate and deeply value. My clients share with me, that the peace of mind and clarity they obtain from their sessions, reduces their worries about making the right choices for themselves and decreases their overall stress.
I often hear that "I am worth every penny".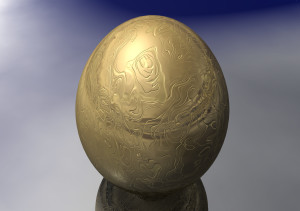 When Teresa worked with us on retreat, I was AMAZED it how closely her work resonated with our own. She was able to work with couples at any stage of their fertility process, and help them create an opening to their future families. TERESA EMPOWERS women from their true source of power, their spirit.

– Randine Lewis, L.Ac., Ph.D. author of "The Infertility Cure"
My goal for you during an IUI or IVF cycle, is to support you in cultivating and creating a deep foundation of calm, trust, safety, and confidence.
Together, with the tools of mind/body relaxation techniques and connecting with your spirit baby, you will be empowered as you co-create your miracle- your pregnancy.
I look forward to joining you on your journey!
Here are some tools and information you might find useful along your way.

SCHEDULE

Your SESSION With Teresa
In Person, or Long Distance Intuitive Counseling Available
OR CALL HER at 303-258-3904
free blog
Sign up for Teresa's free blog and receive a free gift of two meditations
Discover and Learn how to use and trust your intuition

LISTEN

to TERESA'S
Intro

to Before you Start Trying
LEARN WHAT to EXPECT in a SESSION
INVITE Teresa to be an Educational Guest Speaker.
CALL her at (303) 258‐3904.
CONNECT with Teresa