Teresa Robertson RN, MS,
Certified Nurse Midwife, Birth Intuitive™ Counseling, and Living Intuitive Counseling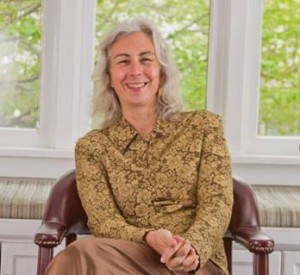 I am someone who always initially reads the last page of a magazine. So, on a web site, one of the first pages I click on, is the about page.
I believe that Healing, is more than a momentary solution or fix.                 I believe that it is a process composed of; deeply understanding and listening to yourself, and embracing both your demons and your joys, thereby choosing to live your life fully and authentically.
I believe that each of us has a unique path on this journey we call life.
I know that it is essential that we understand how to tap into, trust and utilize our intuition, as part of our journey.
We live in a culture that sends the message that bringing external things and actions from the outside will bring us happiness. The truth is that it is a from the inside out job.
A label or a diagnosis does not dictate our journey. As a clinician, I have been described by colleagues, as tenacious. I describe myself more  like a dog with a bone. I dig until I uncover and get to the root of the issue. I will keep chewing on that "bone" until there is a clear understanding of how to empower my client with their next steps.
I am uniquely qualified to guide you in connecting with your unborn child from preconception to labor, birth and beyond. My involvement in women's health and birth began in 1979, and includes attending over 600 births as a Certified Nurse Midwife. Since 1996, I have integrated my mind, body and spirit knowledge and skills to create this unique and groundbreaking work as a provider of Birth Intuitive™ services.  My strong and varied clinical background and education allow me to serve as a translator between the worlds of  both Intuition and Western Medical approaches.
My work  as a provider of Birth Intuitive™ services has been endorsed by both Doctors- Christiane Northrup  and  Randyne Lewis LaC.  I invite you to view Dr. Northrup's endorsement in her best selling books, Women's Bodies, Women's Wisdom. and in Mother Daughter Wisdom. I have also been a featured writer of the "Wise Woman" column in Dr. Northrup's Newsletter.
Teresa's "Official" Background & Credentials
In 1982, I graduated with a Bachelors in Nursing, and in 1991 with a Masters in Nursing.Within the State of Colorado, I currently hold a Registered Nurse License, and am on the Colorado Advanced Practice Nursing Registry. The Colorado Nurse Practice Act entitles nurses to provide counseling.
Since 1996, after graduating The Psychic Horizons Center, I have been practicing as an Intuitive Counselor.
From 2010- 2014, four and one half years, I was privileged to work part time as a Hospice RN. During this time, I also served as a proud member of the founding advisory board of a new Boulder non profit, The Grief Support Network. griefsupportnet.org
I have received education and training to provide general counseling. I am not qualified to offer, nor do I strive to provide psychotherapy. That being said, many of my clients find that integrating the work I offer with their psychotherapy work to be extremely valuable.
To Read more about how I work with clients and my impact in the field of pre birth communication women's health and well being.
Lastly, but not least, I am extremely blessed and grateful to live in a little old mining town 10 miles and 3,000 feet above Boulder Colorado, with my beloved husband and 2 black dogs. Even when the wind howls!

SCHEDULE

Your SESSION With Teresa
In Person, or Long Distance Intuitive Counseling Available
OR CALL HER at 303-258-3904
free blog
Sign up for Teresa's free blog and receive a free gift of two meditations
Discover and Learn how to use and trust your intuition

LISTEN

to TERESA'S
Intro

to Communicating With Your Unborn Baby
Intro

to Before you Start Trying
LEARN WHAT to EXPECT in a SESSION
INVITE Teresa to be an Educational Guest Speaker.
CALL her at (303) 258‐3904.
CONNECT with Teresa